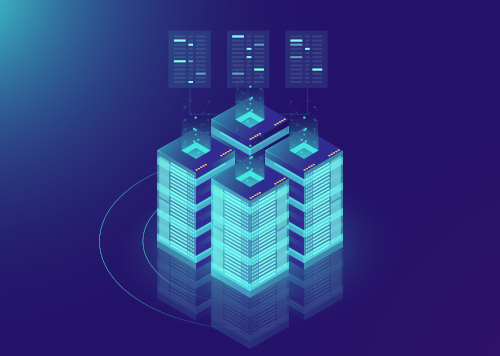 MariaDB (e MySQL) consentono di configurare la replica master-slave tra due servers. Una replica di tipo master-master può esere implementata tramite Galera, ma richiede almeno 3 servers. Se si dispone di 2 servers è possibile configurare una replica master-master duplicando in maniera incrociata la replica master-slave.
Questa funzionalità può essere implementata anche tramite servers collegati tra di loro tramite Internet, cifrando la connessione nativa di MariaDB tramite certificati SSL e controllando l'accesso al servizio tramite firewall software (ufw ad esempio).
Supponendo quindi di disporre di 2 servers server1 e server2 le procedure da seguire sono le seguenti.
1. Predisposizione delle regole dei firewall
Per far comunicare i due servers tra di loro, è necessario consentire la comunicazione sull porta TCP di MariaDB (default 3306)
Su server2
ufw allow from server1-ip to server2-ip 

3306

 comment 

"Allow replication from server1"



Su server1
ufw allow from server2-ip to server1-ip 

3306

 comment 

"Allow replication from server2"



2. Generazione dei certificati SSL
Per rendere sicura la connessione tra i due servers si può sfruttare la connettività SSL già presente in MariaDB generando la propria CA (Certification Authority) ed i rispettivi certificati per i due servers.
XCA è un ottimo software visuale per generare e mantenere i certificati SSL.
Un'alternativa alla connessione diretta e cifrata tramite SSL è la creazione di un VPN che colleghi i due servers.
3. Allineamento dati servers
Nel caso in cui i due servers contengano già dati, sarà necessario procedere con un allineamento preventivo tramite esportazione ed importazione dei databases interessati, in modo che entrambi i servers contengano gli stessi databases, tables e records.
4. Creare gli utenti dedicati su ogni server per consentire la replica
Su server1 creare l'utente per la connessione da server2 e dargli i permessi per la replica verso server1
CREATE

 

USER

 

'server2'

@

'server2-ip'

 IDENTIFIED 

BY

 

'server2pwd'

;


GRANT

 REPLICATION SLAVE 

ON

 

*

.

*

 

TO

 

'server2'

@

'server2-ip'

;
FLUSH 

PRIVILEGES

;

Su server2 creare l'utente per la connessione da server1 e dargli i permessi per la replica verso server2
CREATE

 

USER

 

'server1'

@

'server1-ip'

 IDENTIFIED 

BY

 

'server1pwd'

;


GRANT

 REPLICATION SLAVE 

ON

 

*

.

*

 

TO

 

'server1'

@

'server1-ip'

;
FLUSH 

PRIVILEGES

;

5. Configurare server1
In file server.conf :
key_buffer_size        

=

 64M
max_allowed_packet     

=

 64M





server-id   

=

 

1


report_host 

=

 server1
log_bin                

=

 /var/log/mysql/mysql-bin.log
expire_logs_days        

=

 

10







relay_log       

=

 /var/lib/mysql/relay-bin
relay_log_index 

=

 /var/lib/mysql/relay-bin.index





log-slave-updates


auto_increment_increment

=

1


auto_increment_offset

=

1


slave-skip-errors

=

1062,1032,1007,1008,1050,1396
skip-slave-start

=

FALSE

6. Configurare server2
In file server.conf :
key_buffer_size        

=

 64M
max_allowed_packet     

=

 64M





server-id   

=

 

2


report_host 

=

 server2
log_bin                

=

 /var/log/mysql/mysql-bin.log
expire_logs_days        

=

 

10







relay_log       

=

 /var/lib/mysql/relay-bin
relay_log_index 

=

 /var/lib/mysql/relay-bin.index





log-slave-updates


auto_increment_increment

=

2


auto_increment_offset

=

2


slave-skip-errors

=

1062,1032,1007,1008,1050,1396
skip-slave-start

=

FALSE

7. Configurare server1 come SLAVE di server2
Su server2 eseguire il comando :
e prendere nota dei valori : File e Position che andranno sostituiti nelle variabili rispettivamente MASTER_LOG_FILE e MASTER_LOG_POS nel codice seguente da eseguire su server1 :
CHANGE MASTER 

TO


  MASTER_HOST

=

'server2-ip'

,
  MASTER_USER

=

'server1'

,
  MASTER_PASSWORD

=

'server1pwd'

,
  MASTER_PORT

=

3306

,
  MASTER_LOG_FILE

=

'mysql-bin.000004'

,
  MASTER_LOG_POS

=

17680369

,
  MASTER_CONNECT_RETRY

=

10

,
  MASTER_SSL

=

1

,
  MASTER_SSL_CA

=

'/etc/mysql/ssl/ca.crt'

,
  MASTER_SSL_CERT

=

'/etc/mysql/ssl/server1.crt'

,
  MASTER_SSL_KEY

=

'/etc/mysql/ssl/server1.key'

;





START

 SLAVE;

Verificare lo stato della replica slave con il comando :
8. Configurare server2 come SLAVE di server1
Su server1 eseguire il comando :
e prendere nota dei valori : File e Position che andranno sostituiti nelle variabili rispettivamente MASTER_LOG_FILE e MASTER_LOG_POS nel codice seguente da eseguire su server2 :
CHANGE MASTER 

TO


  MASTER_HOST

=

'server1-ip'

,
  MASTER_USER

=

'server2'

,
  MASTER_PASSWORD

=

'server2pwd'

,
  MASTER_PORT

=

3306

,
  MASTER_LOG_FILE

=

'mysql-bin.000051'

,
  MASTER_LOG_POS

=

825490817

,
  MASTER_CONNECT_RETRY

=

10

,
  MASTER_SSL

=

1

,
  MASTER_SSL_CA

=

'/etc/mysql/ssl/ca.crt'

,
  MASTER_SSL_CERT

=

'/etc/mysql/ssl/server2.crt'

,
  MASTER_SSL_KEY

=

'/etc/mysql/ssl/server2.key'

;





START

 SLAVE;

Verificare lo stato della replica slave con il comando :

Data pubblicazione : 2022-07-19 | Ultima modifica : 2022-12-11

Categorie : Server Database Firewall - Tags : MariaDB OpenSSL UFW